E A S T G R E E N L A N D
SAILING EXPEDITION - AUGUST 21ST TO 28TH

This August, join me and an amazing team on board the wooden schooner named Hildur to explore Scoresbysund in East Greenland, one of the largest fjord systems on Earth. Lead by Hannes Becker, Dylan Furst and I, we will begin our journey in Constable Point and set sail for 7 days with hopes to witness untouched glaciers, towering icebergs, remote shorelines, and Arctic wildlife. Living on board the schooner will be a unique opportunity to base ourselves out amongst the ice, and with the beautiful light of the midnight blue hour we will be able to photograph all hours of the day - sleep is the only thing in the way!
We will be working directly with our five workshop guests to assist you with your photography, covering everything from compositional techniques to in-depth editing processes. We will help you to hone your photographic aesthetic and work with you to tell your own photographic story of Greenland's Arctic waters.
Scroll down for all the info and the application form ⇟
ENDLESS DAYLIGHT

This expedition will be carried out on a sailing boat over seven nights, living on board and focused on creating imagery of the Arctic scenery in the fjord. We will be travelling aboard the Schooner named Hildur, a stunning silent wooden sailboat. Aiming for a smaller group size of 6 guests and 3 guides, this ship was selected to keep our experience intimate and fully embrace the peacefulness of the summer season in East Greenland.
In their natural habitat, we will have the opportunity to see and photograph some of Greenland's exceptional wildlife, including Musk Ox, Reindeers, Seals and occasionally a close sighting with a Polar Bear. We will be making regular landings on shore, hiking and exploring the Arctic landscape. The icebergs that settle in this fjord are truly incredible in size and structure. We will be surrounded by them throughout the whole expedition giving us ample time to photograph their unique form and textures.
THE HOSTS
BENJAMIN HARDMAN
Benjamin is an Australian freelance photographer based in the South of Iceland.
With a strong focus on the Arctic region, Benjamin's work reflects the lifestyle and intense seasonal shifts seen across the landscape in this part of the world. After years of photographic exploration throughout the mountains of Iceland, Benjamin now travels regularly into the high-Arctic, working to create a unified visual story of the freezing North through photography.
HANNES BECKER
Hannes Becker is a freelance photographer specializing in outdoors, adventures and landscapes from Hesse, Germany. In order to inspire the viewer and portray his experiences realistically, he aims not only to document his travels in nature but incorporate his personal interpretation with particular importance on composition and mood.
DYLAN FURST
Dylan Furst is a photographer from the Pacific Northwest, whose work is heavily inspired by the darker and rainy days that frequent his home in Bellingham, Washington. While travel plays a big part in his photography, his focus is mostly directed towards details in nature.
Hörður Sigurbjarnarson
Our captain for the expedition.
Alexander Máni Kárason
Manager of logistics and communications, as well as our lead entertainer!
TRIP DETAILS
DATES: AUGUST 21ST - 28TH, 2019
PRICE: $8,950 USD (8,000 EUROS)
size: LIMITED TO 5 places
COVERAGE
WHAT'S COVERED
Return flights to Constable Point from Reykjavik, Iceland.
Photographic mentoring from Benjamin, Hannes and Dylan.
7 days of sailing in East Greenland.
Twin share accommodation on board the vessel.
All meals (breakfast, lunch and dinner).
WHAT'S NOT COVERED
Flights from your home destination to Iceland.
Extra purchases such as gifts, snacks, etc.
Personal travel insurance - this is a requirement to participate in the trip.
ACTIVITIES
Sailing through one of the largest fjord systems on Earth.
Zodiac landings on remote shorelines.
Experiencing the incredible late season midnight sun.
Sailing amongst towering icebergs.
Possible sightings of Arctic wildlife including Musk Ox, Reindeer and in rare cases Polar Bears.
Editing sessions and photographic presentations during downtime on board the boat.
THE SAILING VESSEL
We will be travelling on a wooden Schooner named Hildur. She is equipped with cosy bunk and cabin style accommodation, lounge areas and enough deck space for our team to shoot the surrounding nature comfortably. We will be living on board for the duration of the trip.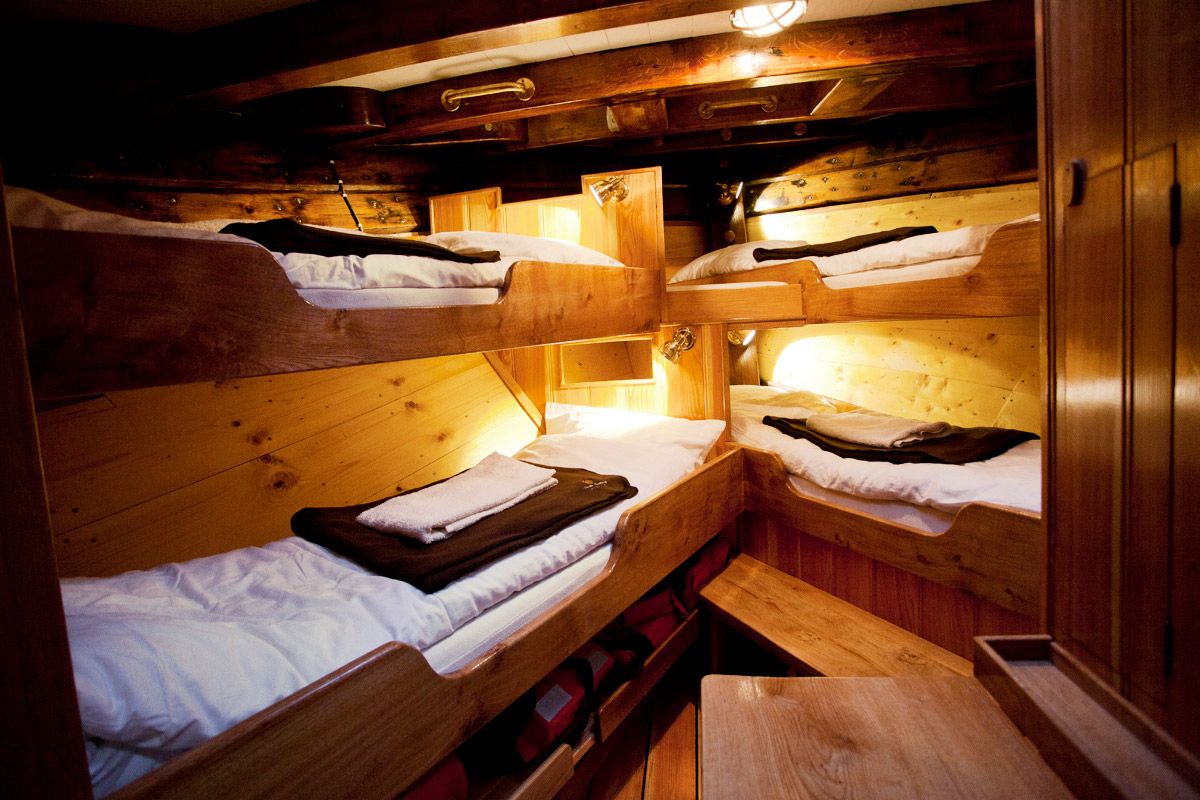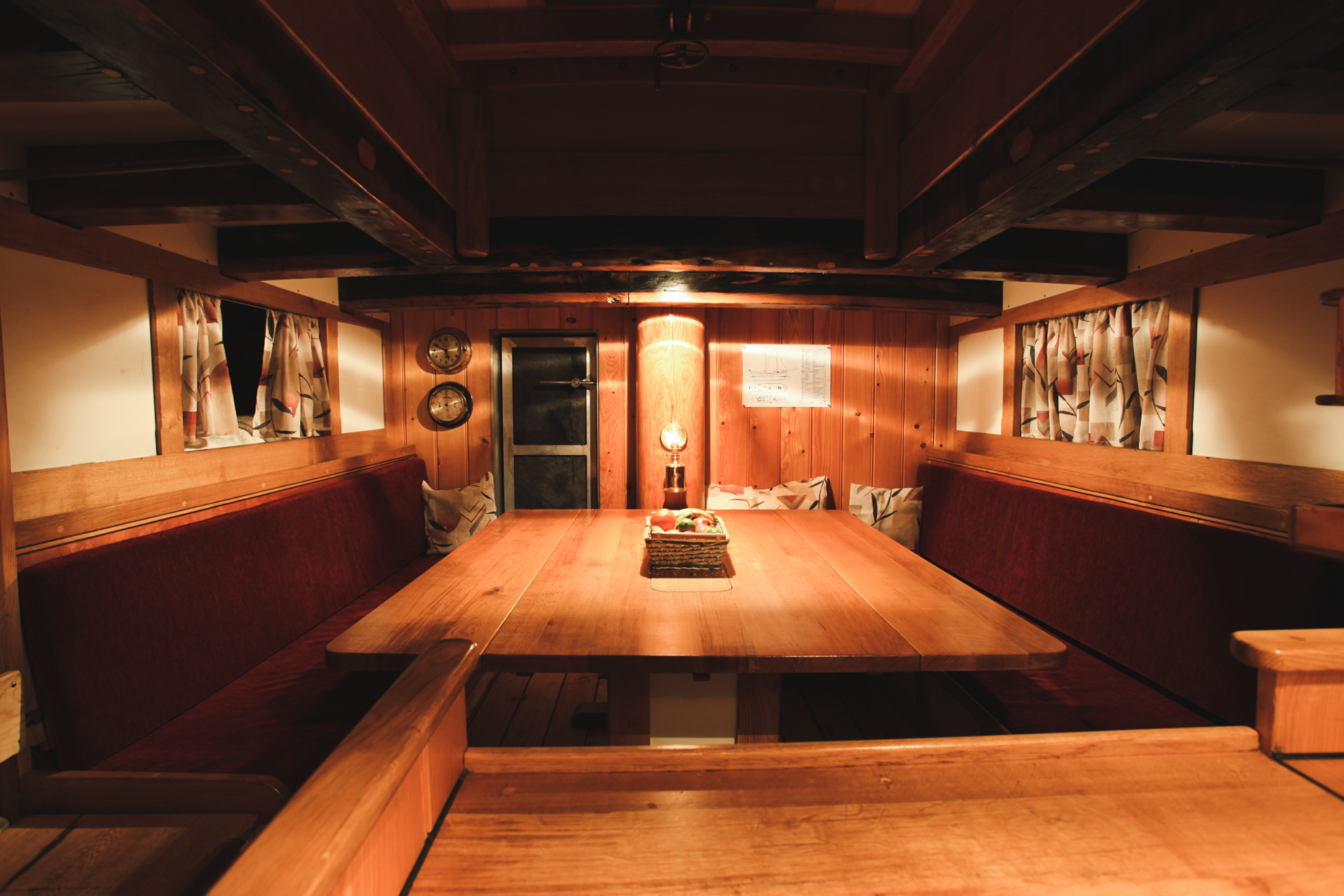 FAQ
WHAT LEVEL OF PHOTOGRAPHY IS REQUIRED?
Anyone is welcome on this expedition, wether you are a beginner, enthusiast or pro. If you are a passionate beginner we will help you with the technical skills, and for the pros we will do our best to get you the shots you have dreamed of.

WHAT CAMERA GEAR SHOULD I BRING?
A DSLR or Mirrorless camera body and lenses of your choice. The best combination is to bring both a wide angle such as the 16-35mm and a tele lens between 100 to 400mm. A sturdy tripod is useful for heavy lenses and bring your laptop and external hard drives for editing sessions. Keep in mind that the climate in the Arctic can be very harsh with strong winds, cold temperatures, snow and ice. Extra batteries are crucial, though as we will be based on the ship we will have access daily access to charging so you won't need more than 2 or 3 depending on your camera body.
CAN I BRING MY DRONE?
It is no problem to use your drone on Greenland, with careful considerations not to disturb wildlife, fly over inhabited areas, or fly during storm conditions.
HOW WILL THE WEATHER BE?
In the Arctic you need to be prepared for anything. Temperatures range between 0°C and 10°C, and there is endless daylight. We will spend quite amount of time outside on deck photographing and looking for wildlife. Make sure you pack to stay warm.

WILL WE SEE ANY WILD ANIMALS?
The chances are very high that we will see wildlife, but with wild animals no guarantees can ever be given. The expedition team are experts in their fields and will know where to go for the best opportunities.

WILL THERE BE ANY ACTIVITIES?
We will do zodiac excursions and landings on shore, and if conditions allow we will do some hiking. The main purpose for the hikes will be getting to awesome photo locations and viewpoints. There will also be editing sessions on board the ship in-between the shootings.
Please fill out the application form below to register your interest for a place on board.
Feel free to contact me if you have any additional questions!
Benjamin: hello@benjaminhardman.com

Additional imagery provided by Alexander Máni Kárason.